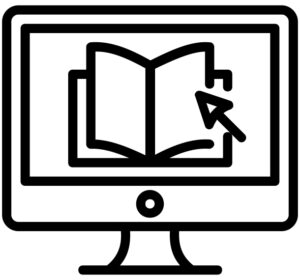 Thursday, January 27, 2022, 7 PM
Pandemic Tech Tools and Tips with VSTE 2021 Technology Coach of the Year, Fara Faust
Come join the VSTE Outreach Committee, led by Board Director Chanel Alford, to meet your 2021 VSTE Tech Coach of the Year Winner, Fara Faust, as she discusses useful tech tools.  Fara is amazing! During the pandemic, she started weekly computer science webinars with elementary students from Virginia Beach City Public Schools. Additionally, she is a facilitator for CodeVA which provides computer science professional development to educators across Virginia. Furthermore, Fara is adamant about students having equitable access to devices, materials, and robotics. Join us for a riveting discussion which is sure to be exciting and a great learning opportunity.
The VSTE Education Committee, led by Board Director Tim Taylor, meets the the third or fourth Thursday of each month at 7 PM. Topics range from digital citizenship to technology integration. These meetings are open to the public. Use the link below to register for the January webinar presented by Holly Clark and Tanya Avrith.
Thursday, January 20, 2022, 7 PM
Making Thinking Visible in the Google Infused Classroom
How do you know your students are truly understanding what they are being taught in your class? How are they showing what they know? And how do you ensure that those who do not perform well on standardized tests have the opportunity to demonstrate their learning and increase their confidence as learners? Join Holly Clark and Tanya Avrith – Co-authors of the Google Infused Classroom as they explore ways you can tweak your lessons to provide creative opportunities for students to make their thinking visible; and strategies for providing timely and meaningful feedback to help them improve as independent learners.