Do you hear what I hear?

Speak Up and make our voice as big as the sea! The Speak Up Research Project for Digital Learning has been collecting data about technology in education since 2003 and providing a voice to students, educators, parents, administrators and community members. This data is used by education, business and policy leaders to inform decisions about federal, state and local education programs and funding.

Speak Up is a free service the provides access to key stakeholder views and ideas about technology in education. The research project is a free and effective way to amplify student voice, inform decision making among leadership, ensure stakeholders a means of involvement, increase community member engagement and did I mention it is free.

Current topics covered in the survey and research project range from teaching and learning with technology, blended learning models, to STEM, coding, gaming, data privacy, digital literacy and citizenship as well as college and career readiness.

Last year the survey reached nearly 406,000 participants from over 11,000 schools representing over 3200 districts. This year,we need your help! With little over a month to go, we are not yet at the halfway mark for number of participants. Virginia's schools need to be represented and join the conversation. So come on VSTE members! Speak Up!

District/School registration for Speak Up 2018-19 is ongoing! Get started now! Surveys are open for participation until January 31, 2019. To learn more about Speak Up and register to get your schools' free data, visit tomorrow.org/speakup/registration. To have your voice heard, share your thoughts on technology and learning and be part of the conversation (at the local, state and national level)! Take the 20-minute, confidential survey now at speakup.tomorrow.org/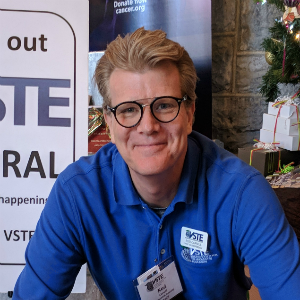 Rod Carnill is Vice Chair of the VSTE Board of Directors and Chair of the Advocacy Committee.