Dr. Pam Moran, Superintendent of Albemarle County Public Schools, and Dr. Jan Streich, Executive Director of Learning and Organizational Development of Stafford County Public Schools, were honored with the coveted Making IT Happen jacket for their contributions to the successful integration of technology in education in K−12 schools. The Making IT Happen award is provided by the International Society for Technology in Education, of which the Virginia Society for Technology in Education (VSTE) is an affiliate.
The Making IT Happen program has made a commitment to work with state and national organizations to identify individuals who are truly Making IT Happen within their respective state or region and to recognize them publicly.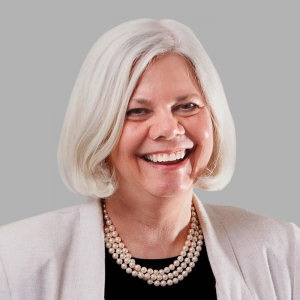 Dr. Pam Moran has served as the Superintendent of Albemarle County Public Schools since January 2006. Under her leadership, Albemarle has been ranked in the top five of all school divisions in Virginia and among the top two percent of all school divisions in the county. The school division has developed a nationally recognized maker curriculum and opened one of the first CoderDojo Academies where the focus is on teaching computer coding and science skills to students. Albemarle County Public Schools is a member of the League of Innovative Schools, a nonprofit organization authorized by the U.S. Congress to accelerate innovation in education. Dr. Moran has been recognized with numerous awards including Virginia's 2016 Superintendent of the Year.
Dr. Jan Streich has been a leader in Virginia educational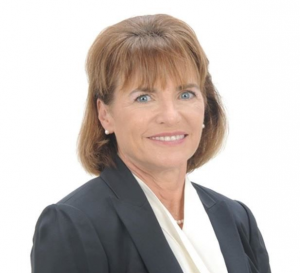 technology for over twenty years. A former elementary classroom teacher, Jan served as assistive technology coordinator in the Stafford County Public Schools during the early 2000s before becoming the Director of Growth and Innovation for the Spotsylvania County Public Schools, where she oversaw a tremendous expansion and improvement of instructional technology and professional learning practices in a burgeoning system. Returning to Stafford recently, she is combining the roles of directors of instruction and professional learning, she continues to work with teachers and leaders to improve student learning and teaching excellence. A regular public speaker and conference presenter, Dr. Streich shares her insights and significant professional knowledge with colleagues around the state and the region.
Moran and Streich join a prestigious group of Making It Happen honorees, including classroom teachers, school principals, district superintendents, legislators, governors, and even former Secretary of Education, Richard Riley. Founded in 1995, the Making IT Happen program highlights the dramatic role educators are having on the learning process by using technology and rewards those individuals for their commitment and innovation. To date, over 500 individuals have been awarded this recognition through ISTE and its affiliates. The impact of this program has been felt at numerous conferences around the world. The focus of the Making IT Happen program is on current practitioners, highlighting their significant contribution and encouraging them to continue their work. Making IT Happen recipients are in the classroom, making it happen for learners every day.