My first experiences with maker education came while serving students at a juvenile detention center as an Instructional Technology Coach. I knew that maker education had the potential to empower our students and transform how they experienced learning.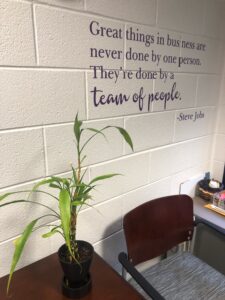 Then, one student made me a believer. One August, we had a 17-year-old male enter our facility. He was a newcomer to the United States, his English proficiency was limited, and he had little formal education. The allegations against him were serious and he was struggling with depression and anxiety. He was a student in crisis and nowhere near available for learning.
For months, our school staff struggled to support this student and engage him. One day, we had a breakthrough. The student' science class was studying plants and had been nurturing beans, avocados, and corn under a grow light. The student started to take an interest in the plants, offering to be their primary caretaker. Seeing this interest, I immediately went to our principal's office and retrieved her lucky bamboo plant, which was on the brink of death. His science teacher and I challenged the student to revive the principal's plant.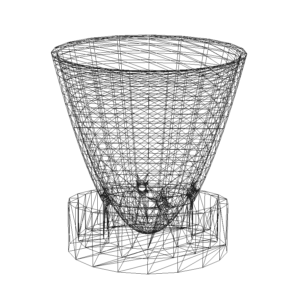 I could not have imagined what happened next. Over the course of a few months, the student propagated a new plant from the remains of the old plant and gave it proper nutrients, skills he learned from watching self-selected YouTube videos. He designed and 3D printed a superior container, ensuring the plant's roots would have better drainage.
Then, he learned the basics of soldering and constructed an Internet of Things device that constantly checked the soil's moisture level. If the plant's soil was too dry or too wet, the device would push a notification via Blynk to the principal's smartphone. He proudly shared his project goals with anyone who would listen, including the center's administration.
Seeing his project come to life was incredible, but it pales in comparison to the changes within the student. The student's mental health started to improve, and his confidence grew. His rate of English acquisition exploded. He discovered a love of learning. He no longer wanted to retreat into his cell; he yearned to be in school. The student's new love of learning drove him to enroll in GED program. Maker education re-made and saved that child. In education, we often speak of teaching the whole child. Witnessing the power of authentic learning convinced me – maker education addresses the whole child and must be available to all students.
The COVID-19 pandemic has forced a rapid re-imagining of our lives and institutions. As we trailblaze the wildernesses of virtual and concurrent learning, our challenge is to keep learning personal and experiential. Bringing maker culture into our virtual and in-person classrooms is daunting, but possible. If COVID-19 has taught us anything, it has affirmed that there is nothing educators cannot do. The past several months has challenged us in ways we could never have envisioned, but, when I imagine what can be, I find myself energized and full of hope.
---
Written by Tim Cruz. Tim is the Coordinator of Instructional Technology for Prince William County Public Schools. He is driven by the belief that every child, regardless of situation or circumstance, can accomplish amazing things. Connect with Tim on Twitter at @twcruz.