written by VSTE's DEI Committee Chair, Lynmara Colón
Attend an amazing VSTE DEI Committee webinar with panelists that will help all Reach The Peak: Leveraging VSTE For Your Professional Growth at the 2023 VSTE Conference.  REGISTER HERE!
---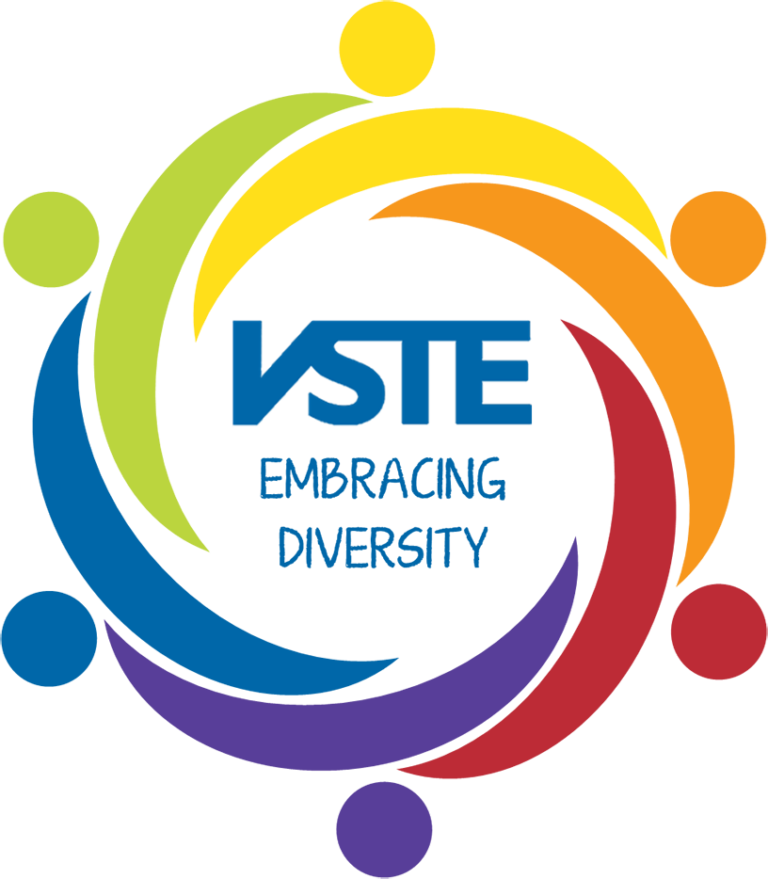 My years as a VSTE board member have taught me a lot about the power of serving in spaces where one can advocate for students from different backgrounds. Over the years, I have met countless educators all over the state committed to supporting students and providing them access to technology in many different ways.
At VSTE, we are thrilled to announce our unwavering commitment to supporting diversity, equity, and inclusion (DEI) in technology. We understand the importance of this work, and we have actively engaged with a wide range of stakeholders across the state, listening to their needs and gathering insights on what they are looking for in DEI efforts from the organization.
Throughout these conversations, it has become abundantly clear that many of you share a strong desire to gain more knowledge and guidance on supporting marginalized student groups, women, and minorities within the technology sector while seeking opportunities to grow in your roles. We've also learned that many of our members are concerned about securing funding for DEI initiatives to improve the educational experiences in your school divisions. In response to these needs, we are excited to launch a series of webinars where you can hear from experts from various fields who will share their knowledge and passion on these critical topics.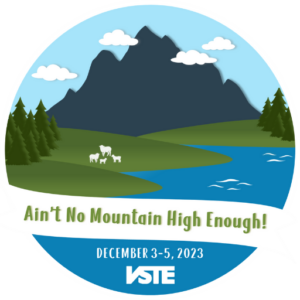 Our upcoming VSTE conference, set to take place on December 3-5, promises to be an invaluable space for you to dive deep into these crucial subjects. Here's what you can expect from the conference:
Expert Insights: Our lineup of speakers includes experts making magic happen in these spaces, focusing on supporting English Learners and students with disabilities, mentoring, culturally responsive practices, and leadership in diverse school divisions across the state. Their presentations and discussions will provide actionable strategies and innovative ideas to drive DEI forward. Every year, I leave with notes and ideas that have helped me enhance some of the initiatives in my school division.
Networking Opportunities: The conference will offer numerous opportunities to connect with like-minded professionals, educators, and advocates who share your passion for this work in technology. By engaging in these connections, you'll gain new insights, ideas, collaborations, and friendships that can help advance your advocacy work. I make it a point to make at least 3 connections across the state. These new friends have been a lifesaver in helping me process my learning after the conference. Every year, I look forward to seeing them again!
Growth and Empowerment: The VSTE conference is not just about learning; it's about empowering you to make a tangible difference in your field. We aim to equip you with the resources, tools, and learning experiences necessary to create an inclusive environment where every student can thrive. The keynote sessions are powerful and always packed with great wisdom. I make it a point to attend a session on something new. It forces me to get curious and grow about new things.
At VSTE, our ultimate goal is to foster a sense of belonging for everyone, where technology becomes a powerful tool for educators to create conditions for every student to succeed. We believe that by working together and sharing our knowledge and experiences, we can significantly impact the lives of those historically underserved in the technology sector.
To that end, we extend an invitation to attend an amazing VSTE DEI Committee webinar with panelists that will help all Reach The Peak: Leveraging VSTE For Your Professional Growth at the 2023 VSTE Conference.  REGISTER HERE!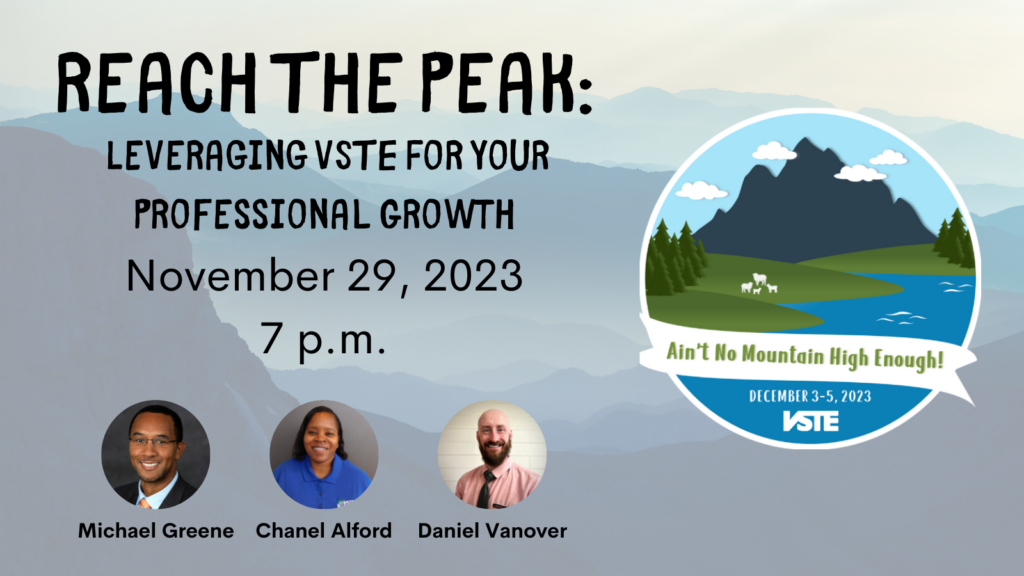 We hope to see you at the conference in December, where we will embark on an exciting journey toward a more inclusive and equitable future for all. Let's create a magical and transformative experience that will impact all educators and students in Virginia.
Join us in this magical adventure. Together we can make a difference because "Ain't no Mountain High Enough!". We can't wait to connect with you at the VSTE conference.