Addressing the needs of students with disabilities in an online environment can seem like a daunting task for educators, especially in the midst of an emergency, overnight transition to online learning. With the right tools and some small adjustments in practice however, keeping each of your students engaged and progressing is within reach.
Disabilities come in many different forms (mobility, hearing, vision, and cognition) and aren't always visible or diagnosed. Even if you don't have a student in your class with an identified disability, following these practices can provide benefits for your students and any parents or guardians who may have a disability.
1. Ensure your web-based tools and resources are accessible for students with disabilities
Any platforms or websites you share with your students must comply with state and federal rules for accessibility. Tools that conform with international accessibility standards, such as the WCAG 2.1, provide a base level of access for all users. Companies that may be providing you with a platform or other tool should have readily available check lists for conformance with standards.
Some of the most common barriers to access for students that you should check for with any tools and content used for instruction, are screen reader incompatibility, keyboard navigation problems, and lack of video captioning. Free web accessibility checkers, like WAVE, are a great way to quickly check a web-based resource for accessibility with just its URL.
2. Avoid PDFs and Images to convey information
PDFs and images often do not carry the proper attributes to ensure the accessibility of the information contained within them for students or parents utilizing screen readers. Information relevant to learning or classroom activities should always be conveyed in word documents or within the HTML of a web page.
When you are creating a document in a word processing program or adding text to a webpage with an HTML editor, be sure to add headings to give your documents a logical structure to allow keyboard and audio navigating students to move freely around the document.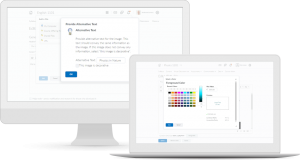 3. Watch your colors and color contrast
Creating fun and flashy content and webpages using different colors can be a great way to make learning fun and engaging for students. For students with visual disabilities however, it can make learning challenging when colors are used to convey meaning. About 1 in 12 boys have a form of color blindness that can make it difficult to determine colors, the difference between shades of colors, or even the brightness of a color. Web accessibility checkers can help to identify color contrast issues that may be a barrier to students, but generally it is best to avoid multi-colored documents or assignments that rely on students to be able to identify colors to complete.
4. All videos should have closed captioning
Any videos, including live-streamed videos, provided to students should have captioning or a transcript available. While captioning and transcription can be difficult for live-video instruction, it is critical to ensure equitable access to learning. Students with both hearing and cognitive disabilities will benefit from the ability to follow along.
Any streaming or video recording tool you use should be able to auto-caption your recordings either during the live-stream or afterwards to post with the recording.
5. Differentiate Instruction
In addition to ensuring your technology and content are accessible, serving students with disabilities requires addressing the learning differences between students as well. A video lecture can hit a lot of the curriculum standards, but it may be incongruent with the IEP needs of a student and generally a more difficult method of online learning for all students. Leverage your online tools to create multiple pathways for students to receive instruction or to show evidence for learning they can do on their own.
In the Brightspace LMS, teachers are using Release Conditions to set criteria around the availability of content. For example, setting up checklists in a course to automatically deliver course material in a different format (e.g.a link to a video content page for visual learners or a link to an excerpt from literature for linguistic learners), access to an extra help discussion forum, additional reading material, and alternative formats for multimedia material. This helps ensure that students who need more support have it without hassle and while maintaining student privacy.
---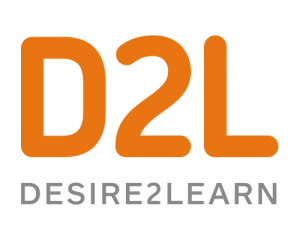 Written by Brendan Desetti. Brendan is the Director of Government & Stakeholder Relations for D2L – makers of the Brightspace LMS.